Size matters. Studies show women get more aroused if their vagina is optimally stretched. This is due to the fact that the main nerve supply of the vagina is found in the lower third region. The length of the penis appears to matter less than girth during intercourse.
Non-absorbable soft tissue fillers have become more popular as patients want trendier looks and attributes. Fillers like PMMA or Juvederm become encapsulated within the granulation tissue of blood vessels, eventually creating a "living tissue."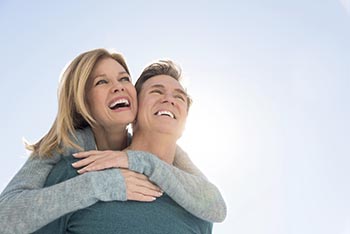 The PMMA or Juvederm, autologous fat, is independent of the corpus cavernosa and the corpus spongiosum, erectile function is not affected. In a study involving 729 patients who underwent penis enhancement had average girth increases of 2.4cm, and an average sexual satisfaction rate of 8.7 on a scale of 1 to 10. (more here) or https://www.jsm.jsexmed.org/article/S1743-6095(16)30299-5/ppt
For patients looking for more significant results, Dr. Truong offers a growth and functional boost with your adipose tissue and soft tissue filler. These autologous and allograft growth factors send an even stronger signal for regeneration of blood vessels, nerves and soft tissue.
If you are interested in increasing size as well as function, dermal fillers can be used or a Collagen Implant Therapy (CIT) can be performed during your P-Shot session. Like dermal fillers for facial volume, penis injectables are considered "off label" because the FDA has not evaluated them for use in this area. However, if performed by a properly trained doctor, they present very little risk. A dermal filler or a microscopic implant material called PMMA and collagen are injected along the shaft of the penis to increase girth. When we add PRP, the filler or PMMA acts as a scaffold for your own collagen to form around. The increase in girth is due to formation of your own collagen and skin and will last for 1 to 5 years or more depending on the product used. The only FDA approved PMMA product for injection into soft tissue is Bellafill® – which is approved for facial injection only, so delivering it to the penis would be off label use of this product.
Using the right PMMA product is crucial to obtain the best results. The size of the particles, if too small or too large, can cause nodules. If the particles are suspended in water instead of collagen they can clump up and cause deformities. Your own fat can also be used for this procedure for massive volumization. Your fat and adipose derived growth factors and PMMA/ Juvederm are used to enhance the girth and function of the penis with results that lasts for many years. The ultimate treatment would be a combination of PMMA and autologous fat.
OUR PENILE ENHANCEMENT PACKAGE
One round of CIT with 5 syringes of Bellafill/Juvederm and PRP followed by 6 treatments (twice a week for 3 weeks) of the Shock Wave protocol. Then 3-4 weeks later, a fat transfer procedure which involves liposuction from the lower abdomen or flanks and transfer of live your own adipose tissue to the penile shaft over the Bellafill/Juvederm to maximize function.