Are you looking for an effective way to improve your relationship and make your wife crave for your touch? A lot of men struggle with getting their wives or partners to have sex with them. But don't worry about it anymore. Susan Bratton is here to provide you with amazing tips to get your partner in the mood for sex. Susan is a champion and advocate for all those who desire intimacy and passion their whole life long.
How To Get Your Wife To Want You For Sex!!
Episode video
The One Big Intimacy-Killing Mistake Men Must Avoid
It's offering sex. The very first thing that's really frustrating to guys is when they offer sex and they get turned down and they feel rejected. That often turns into a fear of asking and offering which ends up with a lot of times anger and victimhood, and they begin to believe things like she's not a good wife; she doesn't love me or she doesn't want me. Men start projecting and thinking a lot of things because they don't understand that they're consistently hornier than she is and that they're ready to go, but she's way back there. Therefore, when you make an offer for sex, you have to scale your offers back so that you start getting her to say yes.
Men Have a Lot of Competitive Advantages Sexually
Men have a lot of competitive advantages sexually. The first one is that they're bathed in testosterone and lots of it. The second one is that if you pull back the hood from what their penis looks like and you look at the inside they have these three erectile tissue chambers that go right into their body. That's almost 50% of the erectile tissue inside their body, and 50% is outside. And that corpus fungi and corpus cavernosum feel very quickly with blood. They have the benefits of fast-acting hemodynamics. Then when they get turned on it just rushes into the penis which allows the penis to get hard and stay hard. It locks the endothelial system in so they can get a firm erection.
A woman, on the other hand, has three erectile tissue systems in their vulva. She has the clitoris structure, that's one erectile system. The second one is the urethral sponge which some people call the G spot but it's a lot of tissue and a long area to touch. The third tissue system is called the perineal sponge, and that's a spongy tissue between the bottom of her vaginal canal and the top of her rectum. So women have got all these nooks and crannies. Hence, if you slowly warm her up and understand that she needs a lot of blood flow and a lot of arousal to get all that erectile tissue filled, she can have sex all the time.
2 Secrets to Female Desire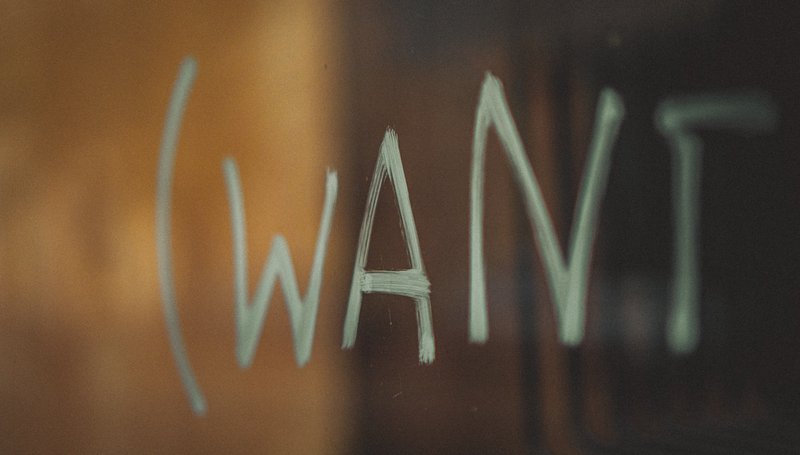 You need to understand that it takes a woman a lot longer to get turned on. There are a couple of paths to getting that tissue and giving her an erection. The first one is from the inside out rather than the outside in. Inside out is kissing and playing with her breasts and nipples. If she's the kind of woman who doesn't like to kiss you, then ask her to help you learn how to kiss in a way that's sexy to her. The second one is touching her breasts and nipples is a direct stimulant to getting her clitoris hard from the inside out. If she doesn't like her breasts, you need to reassure her that they are beautiful and feel wonderful to you and they turn you on and play with them as much as you can. Learn how to give orgasmic breast and nipple massages because the nipples are the mouth and the nipples are basically connected to her vulva and they send blood flow and they get you turned on from the inside out. Finally, the outside in is using vibrators and sex toys, using manual fingers and rubbing, stroking, and needing the different parts of her vulva because you want to activate it.
The Thrust in Time Technique
This technique solves the two biggest problems of sex. Number one is he comes too fast before she can get off, and number two is she struggles to have an orgasm from intercourse. This doesn't require you to use a vibrator or to touch her clitoris in any way. The entire vagina is wrapped in erectile tissue, so the mere fact of you knowing what to do with your penis inside her vagina triggers all of this erectile tissue to send massive amounts of pleasure to her brain.
Thrust in time is an ancient Taoist practice because the Chinese 2000 years ago were very good lovers. Susan Bratton brought into the 21st century a Taoist practice for modern-day men and women who are in heterosexual monogamous relationships where they want to make love, and they both wanna get off the whole time they're doing it. It's a counting stroke based on a count of 10 where you're basically doing these short soft smooth very slow shallow strokes because the opening to her vagina is extremely sensitive.
It's connecting your heart to your penis and thinking about it as a more articulate thing like a tongue or a finger rather than just a piston. When you do the shallow strokes, you punctuate it with a couple of long deeper strokes and then go back to the short strokes and again the long deeper strokes what it does is it toggles the sympathetic and parasympathetic nervous system that when you give her a couple of long strokes; you take them away, and you give the short strokes, she wants more long strokes. So by the time you're at four or five, she's beating on you for more long strokes, and as soon as you give them to her she'll come maybe for the first time she's ever come.
Final Thoughts
Don't offer sex, offer fun and pleasure. If you want to learn more about Susan, you can find The Susan Bratton Show® at BetterLover.com, and her lust-for-life supplements, FLOW, and DESIRE at The20store.com.
Download My New e-Book For Additional Resources
Reveal the FREE treatment most men ignore that solves thousands of erectile dysfunction cases every year, plus the 5 biggest mistakes you must avoid if you want to say goodbye to your ED. Uncover it all in my free ebook available to download now: The 5 Common Costly Mistakes Men Make When Facing Erectile Dysfunction